Lately, I have been in love with the 1950s "drop-waist" style.
These are two which display the basic silhouette where the waist is accentuated, while the flow of the dress doesn't start until the hips, where it is fitted around the waist until if flows out. I rather like this look and would like to make some in the future.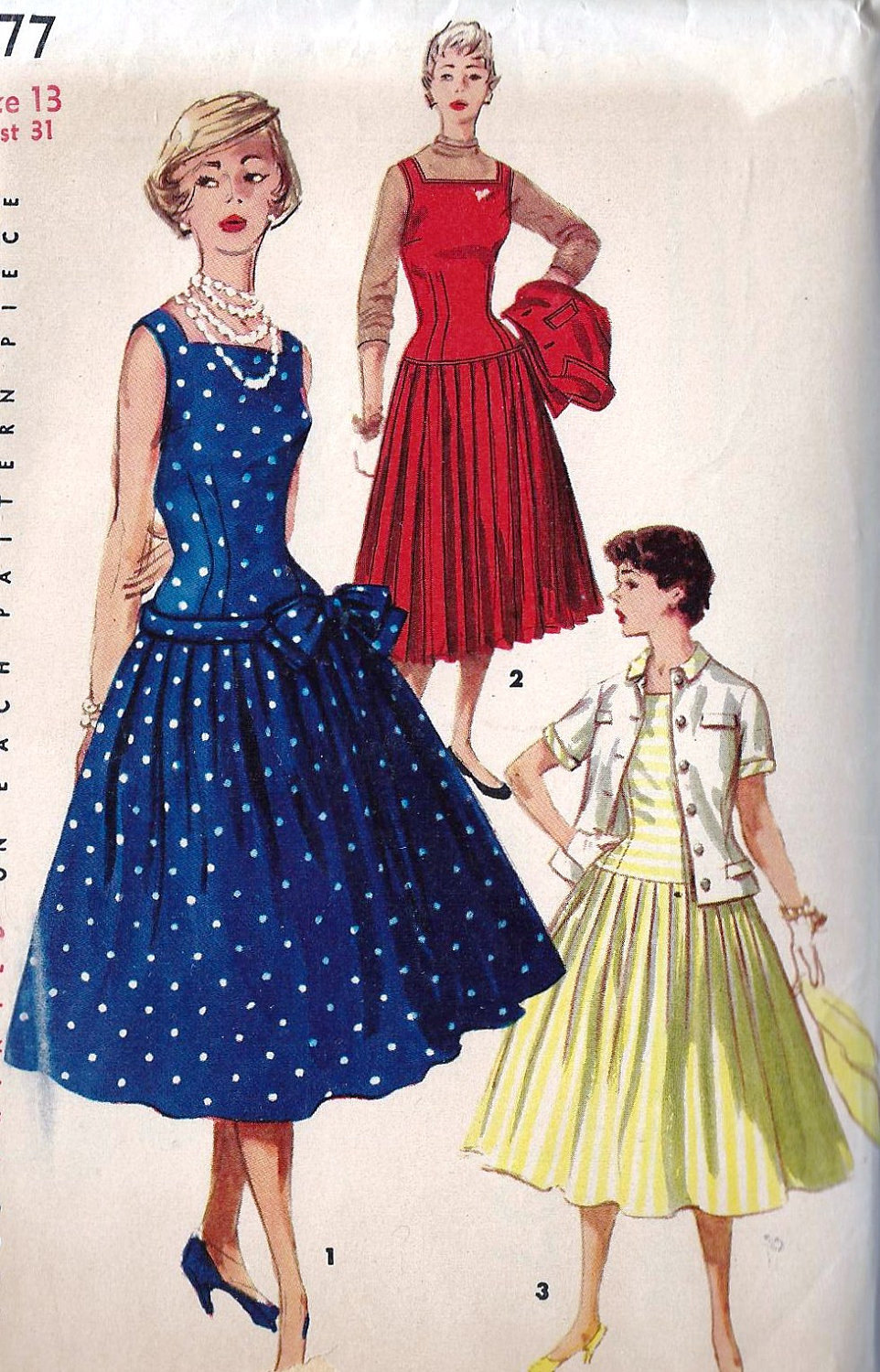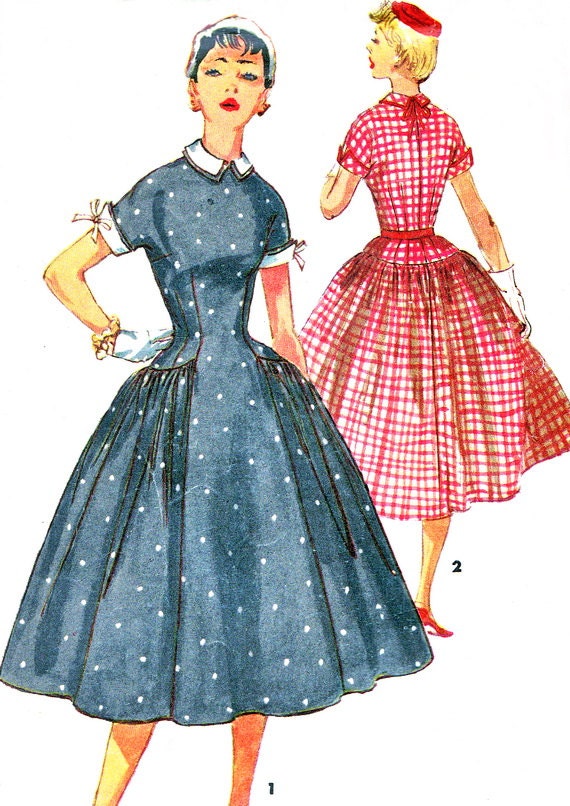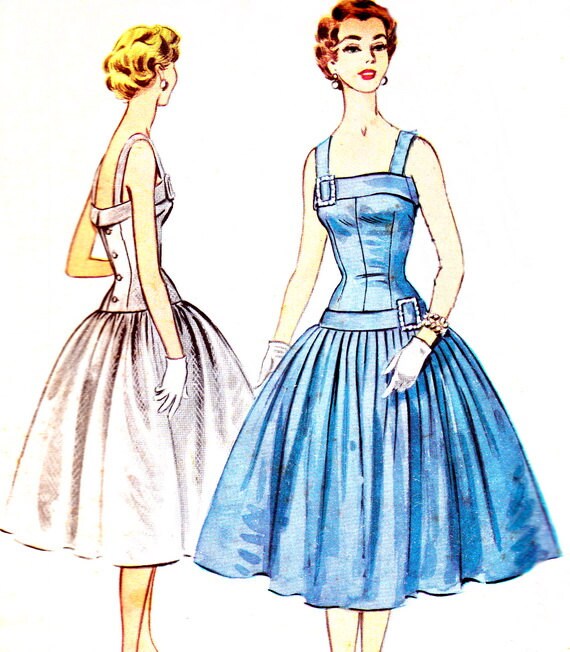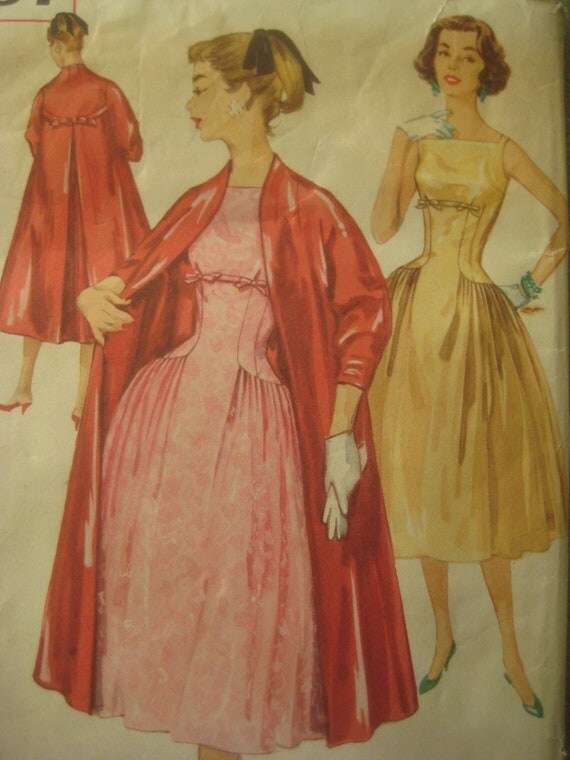 See there are many different styles, scalloped, straight or from either side. I can't wait to design one of my own. Here is the pattern I own already.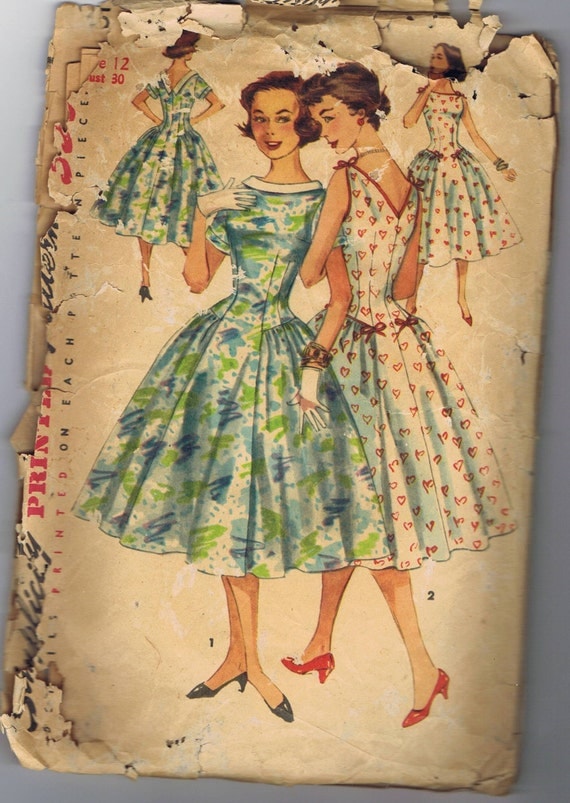 Pretty Adorable! In a Week I plan to cut out my bodice and start sewing!